It's just a bill, but it's on the table and it's an important public issue. The United States seeks to establish mental health days for students. The objective is to offer rest days to children and adolescents when they feel especially saturated, stressed, or have other psycho-emotional problems.
There are many schools that seek to give mental health the priority it deserves. They recognize the fact that, after the pandemic, many of the problems in this area that already existed have intensified. In fact, there's been a notable increase in depression, eating disorders, and anxiety among the youngest members of society.
Furthermore, the number of suicides in this age cohort can't be ignored. Rest days would allow students to undergo psychological therapies or simply have a day of rest. Apparently, many teachers have witnessed how their students have been increasingly suffering from headaches, stomach pains, erratic behavior, etc.
With these concessions, it's also intended to raise awareness and highlight a reality that's been neglected for decades.
Parents should be aware of possible emotional or psychological problems in their children. The allowance of rest days would help make families more aware of their mental well-being.
Student mental health permits?
Children and adolescents have the right to grow up psychologically healthy. In fact, the psychological aspect is as important as the physical. However, we often don't understand that behind their disruptive, defiant, and apathetic behaviors lies sadness, fear, and anxiety. These kinds of dimensions are complex enough for an adult. For someone of 12, 13 or 15 years old, they're even more overwhelming.
Unsurprisingly, in recent years the mental health of children and adolescents has worsened. As a matter of fact, the pandemic has tripled the problems of mental disorders in the youngest in our society. A Unicef report warns that one in seven adolescents between the ages of ten and 19 lives with a mental disorder. The most devastating figure is that of the 46,000 adolescents who choose to end their lives each year.
Further research conducted by the University of Freiburg highlights that the recent years of confinement and restrictions have left many children with special educational needs that aren't being addressed. Some children's lives were already complicated before the pandemic. Now. they're even more so. The fallout is immense.
Children's behavior is a form of communication. Being sensitive to their behaviors and understanding what's behind it makes it easier for us to give them the mental health support they need.
The need for new legislation on child and adolescent psychology
Since 2018, the United States has been trying to improve mental health care for children and adolescents. Utah was one of the first states to develop a bill that allowed for mental health rest days. Maine and Illinois have also given the green light for approval. Currently, there are many states that hope to give the go-ahead shortly as well.
However, it should be noted that not all states are in favor of formalizing this legislation. Some people think that many children will take it as an excuse to miss class. That said, both state education agencies and local school districts know how to regulate the proposal. At the end of the day, they realize that it's more urgent than ever to provide an answer in terms of mental health assistance for students.
Mental health rest days
The provision of mental health rest days seeks to provide an answer that can't always be offered in the schools themselves. Not all centers have sufficient means to offer psychological assistance. The idea is to offer free days for students to rest, disconnect, or attend external psychological support.
Teachers will study the indicators that may indicate a change in the mental health of students. When a case is detected, the family will be contacted to address the issue. It's also intended that parents become actively involved in the psycho-emotional well-being of their children.
Mental health days should focus on recharging. It's recommended that children don't use screens (cell phones, tablets, and computers) during this time. Also, they should carry out relaxed activities outdoors and with the family. Most important of all, the particular needs of each child must be attended to.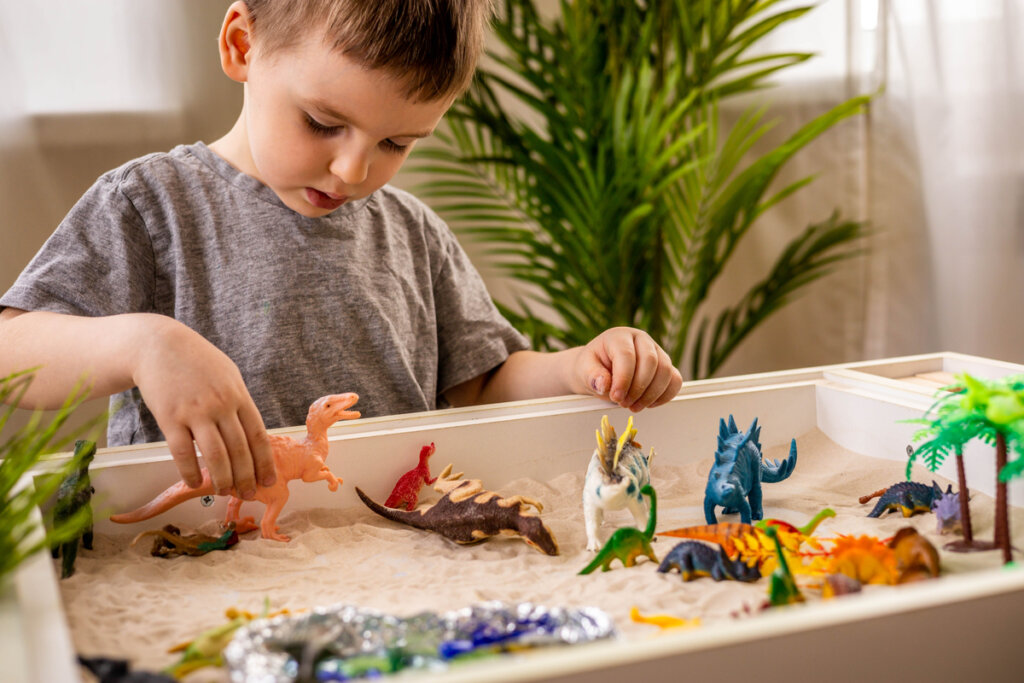 Conclusion
Mental health services for children and adolescents are completely overstretched. It can take an average of two months to receive the first appointment. Meanwhile, incidences of anxiety disorders, depression, self-harm, and eating disorders continue to grow.
Mental health rest days for students in the United States are a good proposal. Obviously, it's only a sticking plaster that doesn't cover or heal the wound. Therefore, more specialized means and professionals are needed, both in the educational centers themselves and abroad. Indeed, the ratio of psychologists per number of inhabitants is negligible, and the problem is even starker in the child and adolescent population.
Pharmaceuticals can be prescribed by primary care and schools can also offer rest days. However, it's not enough. New mental health strategies are needed, capable of responding to a problem that's already a real health emergency. Our children and adolescents need our help more than ever.
The post Mental Health Rest Days for Students appeared first on Exploring your mind.