David Eagleman is an American neuroscientist. In fact, he's considered to be one of today's leading experts on the brain. He's also one of the most appreciated science communicators in the world, thanks to the grace and simplicity with which he addresses issues that, for most of us, are really complex.
Eagleman has become famous on many parts of the planet thanks to the television show, The Brain With David Eagleman. This was a series reminiscent of the famous Cosmos, by Carl Sagan. The show was nominated for an Emmy Award in 2016. However, more relevant are his books, translated into more than 32 languages.
Interestingly, one of David Eagleman's most successful texts is Sum, a work of science fiction. In this book, he demonstrates that he's not only a brilliant man of science of our time, but also an extraordinary writer. Another book of his with great impact is Incognito: The Secret Lives of the Brain, a best seller on Amazon in 2011. Indeed, Eagleman isn't just another neuroscientist.
"Most of what happens in the human brain happens without our knowing or being aware of it. The conscious mind (the part that comes to life when you wake up in the morning) is like the broom closet in the mansion of the brain. It's the smallest part of what's happening."

-David Eagleman-
David Eagleman
David Eagleman was born on April 25, 1971 in Albuquerque (New Mexico, United States). He was the son of Arthur and Cirel Egelman. His father was a psychiatrist who spoke eight languages. His mother was a successful biology teacher. They were both tireless readers and passed on their passion for books to David.
From a really young age, Eagleman showed signs of being a child endowed with great intelligence. One early experience piqued his curiosity. When he was eight years old, he fell from a roof. This dangerous situation allowed him to perceive that, in events like this, time seems to pass in a different way. It led him to become interested in the subject of time perception.
Eagleman went to high school at the Albuquerque Academy. He then decided to study British and American literature at Rice University, in Houston. He completed his last year at the University of Oxford (UK), thanks to an exchange. In 1993, he received his bachelor's degree but he soon discovered that other writers and philosophers didn't satisfy his curiosity.
For this reason, he decided to do a doctorate in neuroscience at Baylor College of Medicine, which he completed in 1998. Later, he undertook postdoctoral studies at the prestigious Salk Institute in San Diego. From there, he left to take charge of a laboratory at Baylor College in Texas. The rest is history and tells the story of a young scientist who, in a short time, started to captivate the world.
Multiple interests
Eagleman, who adopted this spelling of his last name after extensive research into his family tree, is a multi-faceted researcher. Many define him as an amphibian, capable of moving from one subject and area to another with extraordinary ease. For example, he's delved into fields as diverse as synesthesia, time perception, and brain plasticity. That's leaving aside his writing career, that we mentioned earlier.
In addition, Eagleman has a special interest in Big Data. Once he was bitten by a caterpillar (2003) and his reaction was to create a website so that users could share their similar experiences. By doing this, he collated a large amount of information. He also created an enviable map and database.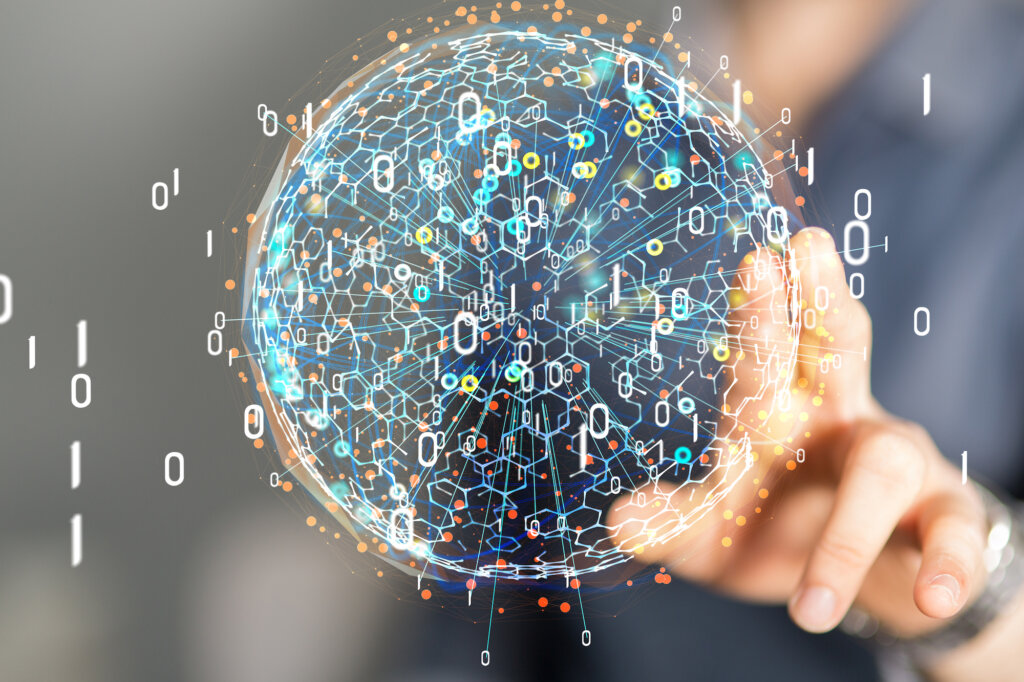 Eagleman's TED conference has also become famous. In the middle of his talk, he surprised the audience by taking off his shirt and showing a kind of vest that was capable of translating the sound of his voice into tactile sensations. This began a new career for him as an inventor. In fact, he developed a device to help hearing-impaired people to hear. He also developed an appliance that demonstrated good results in the detection of schizophrenia.
Eagleman has also dabbled in the underdeveloped field of neurolaw. One of his boldest ideas is that criminals can be rehabilitated with 'prefrontal gymnastics'. This is a therapy that exercises decision-making skills. In short, David Eagleman, who's currently a professor at Stanford, is one of the greatest minds of our time. Undoubtedly, he's someone we'll continue to hear from for years to come.
The post David Eagleman: Biography of a Brain Expert appeared first on Exploring your mind.