Self-esteem is the reflection of how you treat, value, and love yourself. It concerns how you feel in relation to your own abilities, achievements, and goals.  Self-esteem in the workplace involves the satisfaction you feel in your work (or work environment), in relation to yourself. In other words, how you work, and to what extent you feel fulfilled, valued, motivated, etc. It also feeds on another series of elements, such as performance or work motivation, among others. However, can self-esteem in the workplace be improved, and if so, how?
Self-esteem in the workplace
Self-esteem has been defined in many ways. One such definition came from Coopersmith (1967), cited in a 2005 study conducted by Morán and Manga from the University of León (Spain). He defined it as "an attitude of approval or disapproval that indicates the extent to which the individual considers himself capable, important, successful and valuable […] it is a personal judgment of worth that is expressed in the attitudes that the individual retains towards himself ".
Self-esteem in the workplace is the perception that each individual has regarding the performance of their work or their satisfaction in the workplace. It's usually measured based on what they believe they do and what they should do. In essence, it's the feeling that they have about their own work.
You might wonder if self-esteem at work could be dependent on the profession. The answer is yes. In fact, the aforementioned study, which included 298 participants, found differences in job satisfaction, distress, and self-esteem, depending on the profession and gender. For instance, education professionals felt more satisfied with their work, while men in the health sector manifested less distress and higher self-esteem
"Self-esteem is made up primarily of two things: feeling lovable and feeling capable." 

-Jack Canfield-
How to improve your self-esteem in the workplace
You can take steps to improve how you feel at work, condition the satisfaction you feel about your achievements, and alter the way you face challenges. In short, you can improve your self-esteem in the workplace. Here's how:
1. Recognize your achievements
Start by identifying activities that you're good at in your job. Recognize the areas in which you feel adept and reward yourself for your achievements. They don't need to be great rewards. Just knowing that there are many things you do well, and being able to tell yourself "you did great" is enough.
2. Keep training
The world of work is extremely dynamic, and you need to be competitive. Therefore, it's advisable to invest in training. Being more prepared means you'll produce a better quality of work. You might even do it in less time, which will be valued by your employer.
It's all about continuing to grow. It means making your weak points weaker and your strong points stronger. Whether or not you're an entrepreneur, think of yourself as a company. View training as an investment.
3. Learn from your mistakes
Making mistakes at work is normal. However, ensuring that a mistake doesn't become an attack on your self-perception is quite an achievement. It also gives you confidence. It means that you take advantage of your experiences to be better at your job (without putting too much pressure on yourself).
4. Be aware of positive messages
A curious phenomenon happens with self-esteem. The weaker it is, the more difficult it is for you to accept praise. It's as if low self-esteem systematically excludes positive feedback from your environment. Indeed, like high self-esteem, low self-esteem generates an ecosystem of filters inside and outside of you that perpetuate it.
5. Find meaning in what you do
Holding a position in which you perform tasks that you believe in benefit your self-esteem in the workplace. It means you find intrinsic meaning in your work, beyond the mere fact of being active or earning money. So, ask yourself, what does your job provide you with? What can you contribute to others by doing your job? Look for that differential value and recognize your strengths and that you're doing well.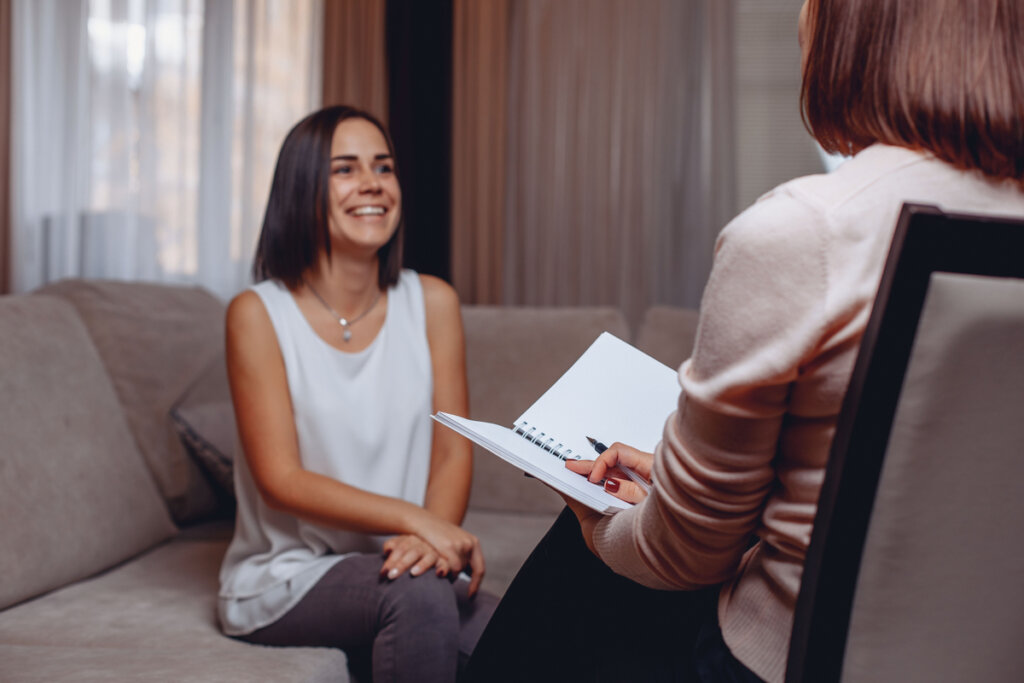 Improve in part to improve all round
Self-esteem in the workplace is a kind of self-esteem that, together with others ( personal, academic, physical, social, etc.), configures the vision you have of yourself as a whole. Working on it will inevitably (and fortunately) have an impact on the global vision you have of your way of being and relating.
To begin with, you must identify how healthy your self-esteem in the workplace is. Then you'll be able to work on any obstacles that are standing in your way. You'll be able to nurture it with the above-mentioned steps as well as any other ideas that might occur to you. The key lies in knowing yourself and determining what's good for you and what isn't in your place of work (also in relation to your way of working). Above all, remember that a psychologist can always help you so the process becomes easier to navigate.
"Until you value yourself, you won't value your time. Until you value your time, you will not do anything with it."

-M. Scott Peck-
The post Self-Esteem in the Workplace appeared first on Exploring your mind.