Resilience is something of a buzzword today. This is mainly because it's a quality that's extremely captivating in the accounts we see in movies or read in books. Indeed, stories abound in which people who, having started from seemingly impossible situations accomplish the impossible.
However, beyond the aura surrounding this term lies the fact that there are great individual differences in how human beings face difficulties. Resilience is one of the variables that explain these individual differences.
In this article, we're going to look at three Zen questions that invite us not to give up when luck doesn't smile on us or when the price we have to pay for our mistakes is extremely significant.
Zen starts from the premise that resilience is present in all of us. That said, in difficult times, it may be inhibited. But we can activate it. To do so, the first thing teachers recommend we do is to take a moment to walk, preferably barefoot. The contact of our feet with the earth acts as a natural stimulus that invites us to connect with ourselves. At the same time, the act of walking helps to mobilize our internal forces.
Once you're barefoot and walking, you should ask yourself three questions to activate your resilience. These are essential questions that, at first, might seem somewhat abstract, but when brought to the here and now, make sense. The three questions are: Who are you? Where are you? What do you want? Let's see how to formulate them.
"You will have to create the path by walking yourself; the path is not ready-made, lying there and waiting for you. It is just like the sky: the birds fly, but they don't leave any footprints. You cannot follow them; there are no footprints left behind ."

-Osho-
1. Who are you?
The first of the three questions to activate your resilience is: "Who are you?". It's not a question that seeks a definitive answer to bring the issue to a close. Rather, it means finding out about you in the here and now. What are you like? What's particularly outstanding about you? What are you lacking? Finally, what do you need?
The question doesn't require an intellectual answer. You don't need to make a list of your personal characteristics to determine who you are. In fact, the exercise is linked to feeling yourself and perceiving the essence of who you are, at this moment. It doesn't matter if you were different before or if you'll be different later. What counts is how you are at this moment. Are you scared? Annoyed? Insecure? Exhausted?
Zen draws attention to the importance of understanding that you're not just an individual, but the fruit of a family, an environment, an evolution, and a universe. Be careful not to omit this fact when asking yourself who you are in the here and now.
Your reply doesn't have to be clearly defined. Just a general answer is enough. However, it's a necessary starting point for concentrating your strength and thus activating your resilience.
2. Where are you? 
The second of the three questions to activate your resilience is: where are you? As in the previous case, it's not a question that seeks to find a rational answer. What it refers to is knowing if you're here at this particular moment. If not, then where are you?
Where you are is where your thoughts and emotions are, even if your body is elsewhere. It's common that, in moments of difficulty, your mind travels to the past, fearing that some unpleasant event will repeat itself. Or, toward the future, where you're afraid of what may happen.
Being in the past or in the future doesn't help activate your resilience. In fact, it's a mental exercise dictated by fear. If what you're looking for is to act on your difficulties and turn them into opportunities, you must return here, to the present. Only then will you begin to see which way to go.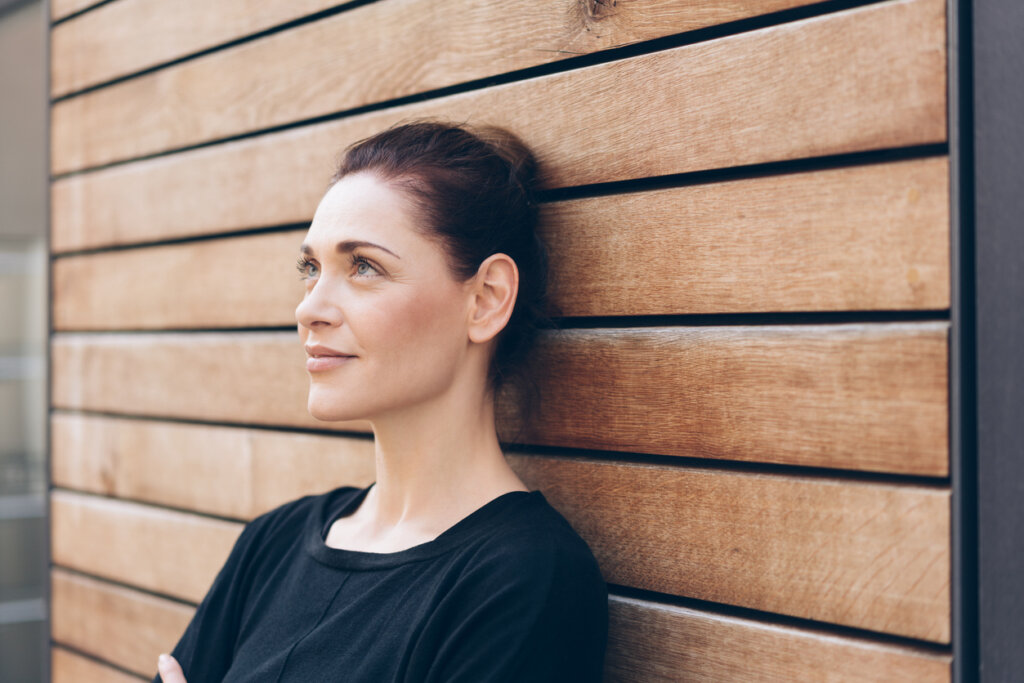 3. What do you want? 
The third question to activate resilience is linked with desire: what do you want? It's not an abstract question. It refers to what you're seeking from your heart in the present situation.  You must accompany the answer to this question with a deep breath. Inhale and exhale intensely.
Listen to your body and pay attention to the messages it gives you. How is suffering manifesting itself in your body? Do you feel tension or pain? If so, why? Resilience is activated when you're able to concentrate enough vital energy to overcome your obstacles with serenity and hope. That energy is either produced by your desire or depleted by it.
Zen indicates that you can't always activate resilience all at once. It may be necessary to repeat the exercise to connect with yourself and with your internal power. We all have it. Once you've done it, you'll feel more solid and, at the same time, lighter. Give it a try.
The post How to Activate Your Resilience According to Zen appeared first on Exploring your mind.