"What's going on with Elon Musk?". This is probably the question that millions of people are asking themselves right now, as they've watched the events of recent days and weeks unfold with the finalization of his purchase of Twitter. Many see him as an agent of chaos. Others view him as a champion of progress and freedom. However, most of us are consistently surprised by his erratic and impulsive behavior.
In January, he closed an agreement to buy the social network for 44 billion dollars. But, in July, the deal took a step back. Musk claimed there were too many fake 'spambot' accounts. He withdrew from the buyout only to change course again recently. The sale has now been completed and Musk has promised to "set the bluebird free" and create a platform that, according to him, will be more democratic.
The takeover
The first steps toward Musk's goal couldn't have been more controversial. On October 26, he appeared at the company's headquarters carrying a sink. That was the image he posted on his account accompanied by the message, "Entering Twitter HQ – let that sink in!"
A few days later, he announced massive layoffs worldwide. In fact, more than half of Twitter employees lost their jobs without notice. This, despite the fact that, only a few months earlier, Musk had promised to keep 75 percent of the employees on. Now, in another turnaround, he claims there was an error and some people have kept their jobs after all.
So, once again we ask what's going on with Elon Musk? Moreover, what's going to happen to the most important social media platform in the world?".
Musk promises to end what, according to him, is a "system of lords and peasants", one that's prevailed in Twitter for years.
Why Twitter is so relevant in our society
If you're wondering why the owner of Tesla wanted to buy Twitter, the answer is simple. It's the most influential microblogging network of our time. In fact, it's the most important communication channel for spreading news, images, and messages around the world in record time. Indeed, the fact that information flows so quickly in the world today is thanks to this platform.
Twitter is the public square for all kinds of debates. It serves to mobilize users and spread opinions. Moreover, it's the biggest loudspeaker in society for better or worse. Every day, millions of tweets are published to stir consciences, cause confrontations, spread falsehoods, or reveal important data.
With hashtags, we witnessed events such as #MeToo, #BlackLivesMatter, and, more recently, #MahsaAmini to represent the riots in Iran. A study conducted by the University of Southern Denmark highlights how social media platforms like Twitter are, right now, the main producers of information. This gives them enormous and dangerous power.
Twitter has the advantage of being able to narrate an event as it unfolds. However, one challenge that it's always faced is in moderating counterproductive trends. In fact, in its attempt to apply filters and veto violent content, it's occasionally ended up also banning accounts and legitimate information.
With the arrival of Elon Musk to Twitter, there's been a mass exodus of advertisers and celebrities.
Elon Musk's project
Right now, Twitter is losing about $4 million a day. Added to this is the flight of numerous investors due to the instability and chaos generated by the arrival of Elon Musk. But, is the future of the blue bird's social network as disturbing as many predict? Let's take a look at what we know.
Changes focused on monetization, goodbye to the free blue tick
The news that's caused the most stir is the one regarding the blue tick verification status. Up until now, when a person was of public interest, this symbol appeared on their account to verify that it was really them and not a fake account or an impersonator. From now on, whoever wants to keep their blue tick will have to pay eight euros per month.
Furthermore, users who wish to can also pay to publish longer videos and audio clips and display ads to make money. Advertising is going to play a decisive role.
Promoting freedom of expression
Musk defines himself as an "absolutist of freedom of expression". This means that his priority is to create mechanisms so that his ideas are respected and that everyone has a voice. Obviously, this will generate certain risks. As a matter of fact, since the owner of Tesla took over Twitter, hate messages have increased by 500 percent.
This demonstrates that the content control filters have already been weakened.
Goodbye to 280 characters
Every day, Elon Musk tweets the changes that are going to come to Twitter. One of the most relevant is the possibility of creating longer messages. He claims that he plans to "end the absurdity of notebook screenshots". Indeed, soon, (if he doesn't change his mind), the permitted characters are to be expanded to 280. 
Elon Musk insists that he bought Twitter for the benefit of the future of civilization and the importance of having a common digital platform where a wide spectrum of beliefs can be discussed in a healthy way.
Creating a moderation board to rate banned users
Twitter had always tried to fight against accounts that promoted hate, spam, misleading information, and abuse. That's why, for example, former President Donald Trump was vetoed.
Although Elon Musk has stated that, for the time being, Trump's account won't be returned to him, a moderation committee will be created to guarantee a balance between freedom of expression and respect for coexistence. Ironically, Twitter already had a Trust and Safety Council, made up of a group of independent expert entities from around the world.
New working conditions for Twitter employees
Those employees who've survived the recent purge will have to face a new work scenario. Elon Musk demands absolute dedication, which translates into 12-hour and even 24-hour working days if there are urgent objectives to be achieved. Moreover, the option of teleworking is vetoed and attendance is mandatory.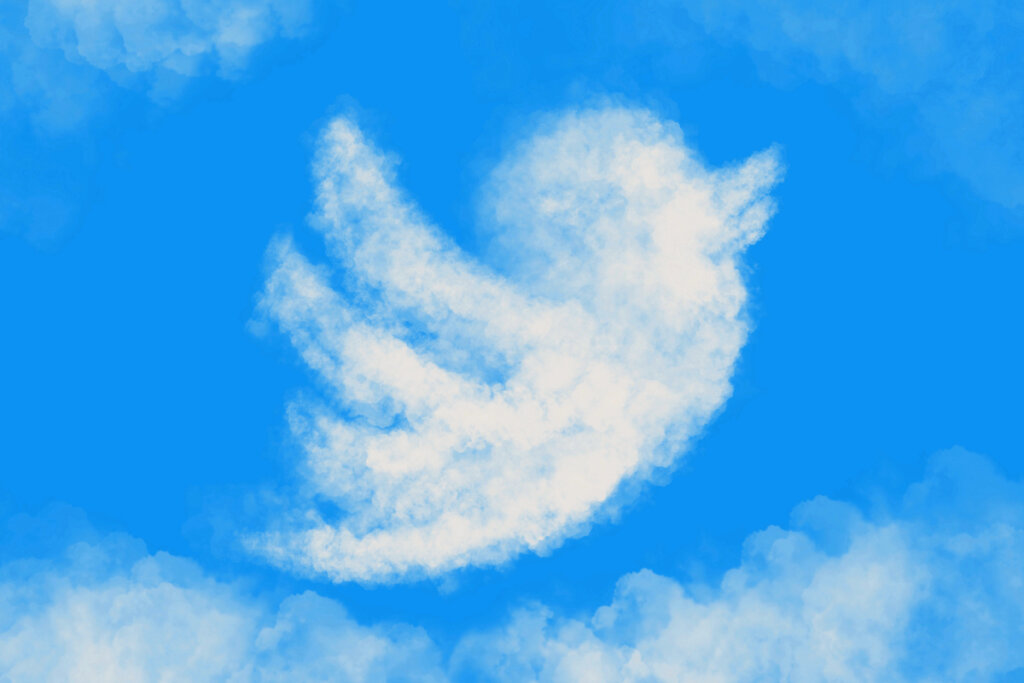 Will the people really have more power on Twitter?
"Power must return to the people." This is a motto that Elon Musk repeats frequently. However, at the same time, he insists that Twitter can't become a free-for-all hell, where anything can be said without consequence. You have to respect the laws, he insists; laws that, obviously, he himself will mark and regulate.
What'll happen in the coming months is difficult to predict. Because if there's one thing we know about the South African tycoon, it's that he's as unpredictable as he's chaotic. There can be no doubt he's given the world fabulous technological advances. That said, his abundance of tweets has also allowed us a glimpse into his unique personality.
Narcissism often shines through in his comments. For example, he defines himself as an endangered species. He also has a dubious sense of humor and even lost several listing points on the stock market by pretending on Twitter, on April Fool's Day, that Tesla had gone bankrupt.
In conclusion, we can certainly say that the future of Twitter will be a reflection of the present: uncertain and unpredictable.
The post Elon Musk and Twitter: An Ongoing Saga appeared first on Exploring your mind.