Marilyn Monroe had a traumatic childhood. In fact, it remains a dark and dramatic subject, about which we'll never know everything. Perhaps, her childhood monsters joined together with those of her later years to lead her toward her tragic end, which to this day hasn't been fully explained. Be that as it may, this year marks the 60th anniversary of her death and her figure, eternally young, continues to both fascinate and mystify us.
One example is the latest Netflix documentary about her life, The Mystery of Marilyn Monroe: The Unheard Tapes. In this new investigative work, the Irish writer and journalist, Anthony Summers, provides testimony from many people who knew her at different stages in her life.
Summers brings to light several aspects that, in reality, aren't entirely new. The first was the possible involvement of the highest political echelons of the time in Marilyn's death. The second was the sexual abuse she suffered throughout her career, a rocky and difficult path that many actresses had to travel if they wanted to obtain roles in the movie world.
One remarkable aspect addressed by this documentary relates to Marilyn's childhood. In fact, the testimony of the family of the psychiatrist who treated her reveals aspects of certain traumatic imprints that undoubtedly deeply affected her life. Let's take a look.
"Last night I was up all night again. Sometimes I wonder what the night time is for. It almost doesn't exist to me – it all seems like one long, long, horrible day."

-Marilyn Monroe-
Empty, dark rooms and the need for affection
Marilyn Monroe packed dozens of books every time she traveled. She also left a large space in her luggage for bottles of alcohol, barbiturates, and tranquilizers. It's said that if there was one thing that defined her, it was her unpunctuality. Shootings, dinners, galas, appointments… she never arrived on time. It was said that she did it to play hard to get and increase others' anticipation of her arrival.
However, in reality, Marilyn was lost in the depths of her own mind and had no control of reality. She took baths that lasted for hours in which she tried to clean her skin of the dirt she believed that Hollywood had impregnated in it. In effect, she was trying to return to her real self, to Norma Jeane. Although doing so would mean reconnecting with her childhood and certain traumas that had never healed.
Ralph Greenson was her psychiatrist for the last three years of her life. Michel Schneider, author of Marilyn's Last Sessions, and Lisa Appignanesi, author of Mad, Bad and Sad: A History of Women and the Mind Doctors, give us some interesting facts about this doctor-patient relationship.
"Now you can't get out", the girl who lived in dark rooms
Gladys Monroe Baker, Marilyn's mother, suffered from paranoid schizophrenia. She spent her whole life going back and forth to mental hospitals. Charles Stanley Gifford, Marilyn's father, quickly abandoned her mother as soon as he found out she was pregnant. Indeed, these two primary figures were barely present in little Norma's life, nor were they replaced by other people.
Her childhood was a sad and bumpy ride between orphanages and family friends. She never found stability or emotional refuge.
As a matter of fact, her childhood and adolescence were marked by the absence of all forms of attachment, love, and protection. When she was eight years old, an old man entered her room. After locking the door, he said a few words to her that she'd never forget: "Now you can't get out". That was the first time she was sexually abused.
Later, it would be a cousin or a family friend, etc. At the age of 16, a marriage was arranged for her with a neighbor, Jim Dougherty, a 20-year-old boy. The idea was that someone else would bear the responsibility of maintaining her. However, it wasn't long before she began a career as a model, and a Hollywood executive discovered her.
From then on, Norma Jeane started to build the persona of Marilyn Monroe to escape from her childhood and achieve success. Nevertheless, the truth is that she never stopped living in dark rooms… both physical and mental ones.
"Just now, when I looked out the window of the hospital, where the snow had covered everything, suddenly everything is kind of muted a green. The grass, shabby evergreen bushes – though the trees give me a little hope – the desolate bare branches promising maybe there will be spring and maybe they promise hope."

-Marylin Monroe-
Ralph Greenson, the brilliant unorthodox psychoanalyst
Ralph Greenson was a prominent American psychiatrist and psychoanalyst. On his couch, Marilyn Monroe told him multiple horror stories. Most of them related to the many sexual extortionists she'd known. For instance, Joe Schenck, the 69-year-old president of 20th Century Fox whom she had to attend to whenever she was asked.
She called them 'wolves'. They were the characters she had to deal with if she wanted to be given movie roles, as she explained in her autobiography, My Story. Dr. Greenson, though, was more concerned about her traumatic childhood. The one that led her to fall into abusive and stormy emotional relationships. Furthermore, it turned her into a figure who was in permanent need of affection yet, at the same time, self-destructive.
Those who knew Greenson were quick to say that his treatment of Marilyn was unorthodox. In fact, he integrated her into his own family in an attempt to provide her with a benchmark of what a safe environment was like. She could call him and go to his house whenever she wanted. Unfortunately, this caused her to become dependent upon him, which didn't really help.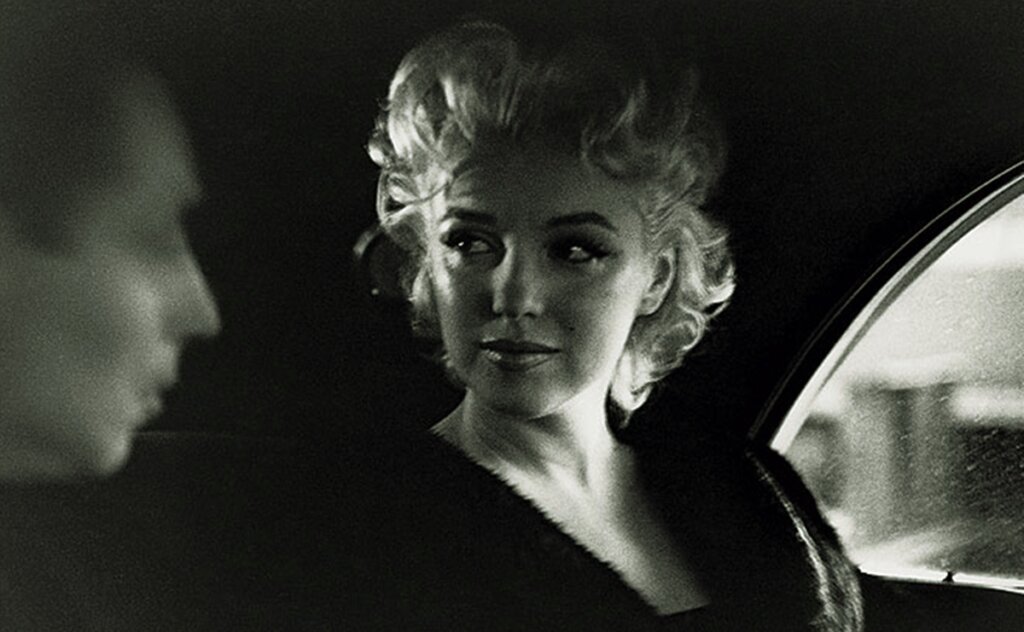 Marilyn Monroe's traumatic childhood and its effects
Post-traumatic stress, chronic depression, addictions… Marilyn Monroe's traumatic childhood defined her personality. She was emotionally fragile and unstable, yet skilled enough to create a character and achieve success. However, the price she paid was too high. She didn't choose the company she kept wisely and no one could give her the help she needed.
Currently, it's thought that the mental problems she suffered may have been due to bipolar disorder or borderline personality disorder (BPD). It isn't clear. What we do know is that the untold mysteries of her life will continue to be the subject of new investigations and TV documentaries.
Sadly, Hollywood history is full of broken dolls who achieved immortality by selling their souls, their bodies, and even their lives. Norma Jeane was probably the saddest example.
The post The Traumatic Childhood of Marilyn Monroe appeared first on Exploring your mind.