Jumping from one relationship to another, known as Tarzan syndrome, is a common practice. What does this character has to do with anything? Well, it's an analogy to how he hasn't stopped holding on to a vine when he's already thinking about grabbing the next one to keep himself from falling.
Most psychologists agree that it isn't a good idea to jump from one relationship to another. There are exceptions, of course, as in all things human. However, it's usually a behavior that speaks of difficulties with oneself, such as dependency and avoidance.
Values and references are much more changeable than they used to be in this modern era. Thus, circumstances change at a faster rate and this includes the transformation of the notion of time. However, jumping from one relationship to another isn't normal behavior.
There are times in which you go from one relationship to another naturally, which may be healthy. But you might want to find out more about why you do it if it's a habit.
"We have only one real shot at "liberation," and that is to emancipate ourselves from within."

-Colette Dowling-
Tarzan syndrome, jumping from one relationship to another
No one wants to fall, of course. This is why any meaningful relationship will lead to some degree of anxiety about breaking up. What you must know is no meaningful relationship actually ends. This is a time in which the message is to be happy no matter what. The mourning that follows a breakup is a process many people refuse to go through.
Thus, some assume that the appropriate thing to do is to quickly replace their exes. There's a void and pretty much anyone can fill it. Many people claim to have made this exchange successfully. In reality, there's nothing weird about it. This is because, consciously or unconsciously, they're willing to see a potential partner in pretty much everyone they meet.
It's also common for the new relationship to shine brightly at first. Perhaps the previous partner didn't like to travel and they could never plan anything along those lines. Then, they meet someone who just loves it, so they instantly click. Why does this happen, though?
The unconscious links
Your heart, the emotional part, and your unconscious don't always know you left a meaningful relationship. They have their own rhythms and processes and mainly move on. You don't just cut off a fantasy overnight. You don't give up your plans, dreams, and any shared expectations like you change clothes.
Perhaps you're going to try to write the next page of the story with your ex. What you're doing is simply changing the name of the main character in the same series. Also, sometimes you'll want to, but won't succeed, to continue with it. A new relationship is a new episode in the same story.
This is the wrong way to go. Hopefully, you could keep up that situation for a while and maintain it with someone else. In any case, you'll most likely end up boycotting the relationship, with your unconscious feelings and expectations.
Suddenly you feel more jealous because your ex cheated on you. Or maybe you find someone rather attractive because they're entirely different from your ex. The point is that your previous relationship becomes your main reference point.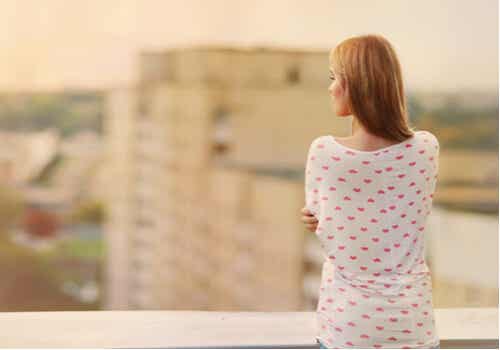 Living through grief
No one wants to fall. Yet, falling is part of the circle of life. Whether you want it or not, loving always involves dealing with some kind of dissatisfaction. It becomes more palpable when you separate. Thus, it's the price of loving. This is why, even if you pretend to leave without worrying about the consequences, it'll remain attached to your shadow. It's still there, waiting for you to deal with it.
Expectedly, jumping from one relationship to another will lead to a chain of disappointments. Perhaps you end up being cynical and loudly proclaim that love doesn't exist. Or perhaps you'll become callous and let the ball roll, not caring much about whether it makes you happy or not. Either way, sooner or later, you'll have to manage the fear of loneliness and get your autonomy back from that dire place.
The worst thing is that you may not be treasuring worthwhile relationships because you're blind. Your desire to avoid grief invites self-deception. The obsessive need to find "the one" keeps you from learning from every relationship you have. Thus, you must learn to go with the flow.
The post Tarzan Syndrome: from One Relationship to Another appeared first on Exploring your mind.