Peter Tabichi won the Global Teacher Prize in 2019. This yearly award goes to a person some would refer to as the "best teacher in the world". People like to think of it as the Nobel Prize in education. Its purpose is to honor those who exemplary practice their profession. Peter Tabichi, a teacher from Kenya, won the award a couple of years ago.
179 countries nominated around 10,000 candidates for this competition. The winner gets a lump sum of one million dollars. Sunny Varkey, an Indian philanthropist who runs the world's largest private school operation, was the founder of the award. His intention was to raise awareness about the important role of a teacher and the power of education as an agent of social change.
"Seeing my learners grow in knowledge, skills and confidence is my greatest joy in teaching. When they become resilient, creative and productive in the society, I get a lot of satisfaction for I act as their greatest destiny enabler and key that unlocks their potential in the most exciting manner."

-Peter Tabichi-
Peter Tabichi's story is truly moving. The most striking thing about his work is his faith in students. He knows Africa is full of intelligence, talent, and dreams. Thus, he does his best day after day in order to channel it all and change the reality of what's currently the most exploited continent in the world.
Peter Tabichi, a teacher by vocation
Tabichi lost his mother when he was only 11 years old. His father was an elementary school teacher who single-handedly raised Peter and his siblings. Thus, he also instilled in them a love of education and deep-rooted Catholic values. There were other teachers in his family, which also shaped his worldview.
Eventually, Peter Tabichi joined the Franciscan community and fully dedicated himself to education. Then, he began to teach in a private school. However, he realized he could be more useful in places where people needed a teacher more. This is just how he came to Keriko Secondary School, a school in Pwani, a village in the Rift Valley in Kenya.
95 percent of the population is on the poverty line in that community. Nearly a third of its students, aged between 11 and 16, are orphans. There are also drug problems, teenage pregnancy, and suicides. Furthermore, the students who attend school must travel about five miles a day to do so.
A miracle come true
The school in which Peter Tabichi teaches has nearly no resources. There's an average of 58 students per class, in classrooms designed for 30. The place has only one old computer and an unstable Internet connection. Even so, this passionate teacher realized that some dreams do come true.
Peter Tabichi travels by motorcycle, on unpaved roads. He goes to an Internet café every week to download the materials he needs for his classes.
One of his greatest achievements was to start a science club with the purpose of going beyond theory and show the students how to apply it. He also started a peace club, where members of Kenya's former rival tribes get together and talk.
In fact, a group of his students won a prize from the UK's Royal Academy of Chemistry. Remember that this is one of the most underprivileged schools in Kenya and even the world.
The children's project was a method they developed for the science club for blind people to make measurements. Also, his math team recently qualified for a science and engineering tournament in Arizona.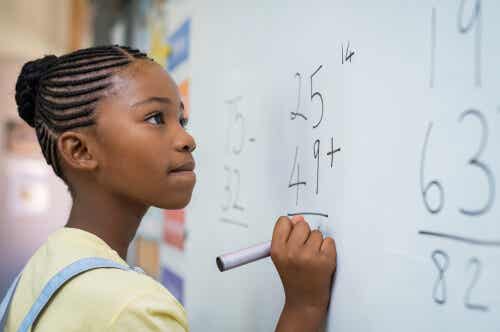 An extraordinary man
So poor is the community Peter Tabichi works with that he realized that many would drop out of school if they didn't receive some financial support. This is why he began to donate 80 percent of his salary to the students almost from the beginning.
Tabichi went to Dubai, one of the wealthiest places in the world, to receive the award. It was his first time traveling abroad. He's the first African to win the prestigious Global Teacher Prize. The jury said his activity in the school had "dramatically improved the results of his students".
As you can imagine, Tabichi received the award with teary eyes. Nevertheless, he said the award belonged to his students and promised to donate it to his community.
Moreover, what this man works hardest at is raising the expectations of his students. He doesn't want them to settle for little so he encourages them to dream big.
He's convinced that everyone is capable of achieving anything they set their minds to. Thus, his greatest virtue is to teach others, despite adversity. As you can see, everyone is capable of changing the world.
The post Peter Tabichi, Winner of the Global Teacher Prize appeared first on Exploring your mind.