Nowadays, people are fatalistic about their teenage years. Many remember their teenage years as a time of changes, hormones, and mayhem. This is a great reason to analyze the relationship between sports and teenagers.
There are many myths around the subject. This phase is a time of changes, growth, and trial and error.
Sports in adolescence is the perfect device to release energy and reach goals. Encouraging team values and self-development are of great value in this context. Similarly, a coach can also become a guide in this process.
The teenage brain
In this stage, there's a case of neural pruning. This process discards childhood's nerve connections that are of no use in adult life. Besides this process, growth consists of creating new connections, skills, and emotional control.
Things to consider
Hormones. The hormonal revolution gives teens vital tools for their mental and physical development.
Trial and error. Approved behaviors will be assimilated and negative behaviors will be modified.
Opportunities. This is a stage of new experiences.
Socializing in a sports environment
Human beings, and teenagers, search for themselves in other people. They do it with their peers and adults. Their families can reject some skills, but their peers accept them. In a way, an environment with modest values for a sporting goal is usually a positive influence.
The role of the coach
This is where the coach or trainer comes in. An adult agent, not related to family, who's not a teenager. They set sporting guidelines and goals and establish rules for the team.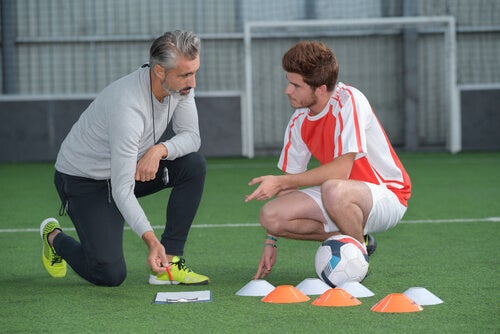 Emotional intelligence
This is key to success. Along with the growth of the prefrontal cortex, humans improve their decision-making abilities. They get a bigger impulse control. Being able to give up on a reward for the bigger prize in the future. For example, when an athlete sacrifices time with their friends to train and improve. This will lead to good sports results.
Success depends on how they develop strategies to conquer targets. The key lies in adjusting instinctive emotional responses from childhood. In a way, the possible sports successes, apart from being rewarding, can also help them improve other skills, such as decision-making, emotional control, and impulse control.
Psychology and sports in teenagers
Psychology, sports, and adolescence are connected, as you'll see below:
Searching for their own identity. According to Erik Erikson, teenagers relive conflicts from previous times. Physical and mental demands work as a distraction and give them tools to overcome these conflicts.
Competitiveness. It's about testing their cognitive and physical abilities. Mental demands and physical discharge work as a relief mechanism. Likewise, any competitive sporting activity is about skills and values. The latter are important to gain self-confidence in adolescence.
Personal growth. Although this seems obvious, it isn't less important. Overcoming obstacles, breaking records, and gaining better skills are positive reinforcements that transcend sports.
Working as a team. Team sports set the ground for working together for a common goal. In sports such as soccer or basketball, team chemistry predicts the goals they can accomplish.
Self-esteem. All the points we discussed above influence self-concept.
Teenagers and sports are a great combination. Teens can develop their physical and psychological abilities through sports. Sportsmanship consists of using civic values as a show of respect. These values reflect in their human life in many ways. Here, the coach is essential because they'll motivate the team and the individual.
Personalities and sports
Teenagers and sports work great together to deal with behavior issues. Being part of a group with common goals, away from dangerous temptations, can help prevent or change bad behavior.
Sports are the field to reach goals, using the skills that teens need, without the risks and consequences of making mistakes outside the field.
Hyperactivity. Psychologists recommend sports for teenagers with hyperactivity.
Social skills. For this, it's better to practice team sports, such as football. Following a team requires the modification of incompatible behavior.
Self-esteem. Sports improve defensive skills and the feeling of being in control. For example, martial arts. It helps strengthen trust in teenagers who were bullied.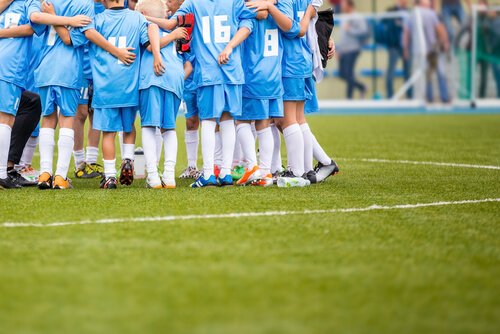 Conclusion: psychology, teenagers, and sports
In short, adolescence and sports are linked. The psychological work can help teenagers improve their sports experience. Sports can help them train skills that will come in handy in their adult life. Sports demand discipline, emotional control, social skills, success and failure management, and decision-making.
The post Teenagers and Sports, a Psychological Perspective appeared first on Exploring your mind.