Referred to as the "father of motivation", Wayne Dyer, who adhered to Tao wisdom, was an internationally renowned writer and lecturer. Personal development and spiritual growth were his specialties and he devoted more than 40 years of his life to them.
He defined people as eternal spirits. This led to his passion for transforming the world. An enemy of labels, nationalities, and races, his beliefs led him to deeply explore human spiritual nature. Thus, he left behind a vastly expanded legacy that's inspired millions of people around the world.
Dyer focused most of his work on helping people look inside themselves and change what isn't working. He wrote numerous books, 21 of which made it on the New York Times Best Seller list. For decades, he appeared on several television programs and gave hundreds of lectures and interviews. Everything about his life and work was a true revolution that reached people from all walks of life.
"The highest form of ignorance is when you reject something you know anything about."

-Wayne Dyer-
His early life
Wayne Dyer is a native of Detroit, Michigan. He grew up in orphanages and foster homes. As per his book, I Can See Clearly Now, his father left home shortly after his birth, and then his mother started dating the alcoholic who eventually became his stepfather. His childhood wasn't easy. In fact, he worked several jobs during his adolescence and then joined the U.S. Navy. He quit four years later in order to return home and enroll in college.
He got a Ph.D. in Educational Counseling from Wayne State University and taught at St. John's University in New York. During this time, his interest in the principles of self-discovery and personal growth grew.
In 1976, he published Your Erroneous Zones, his first book. It was a hit. This was the beginning of his career as a writer and lecturer. After that, Wayne Dyer quit his job at the university and began to tour the country promoting his book. It became a best seller.
His success as an author was based on Tao wisdom
After the success of his first book, Wayne Dyer started writing about the psychology of self-improvement. After publishing several books, he began to explore the spiritual aspects of the human experience.
From this moment on, Wayne Dyer changed his message of self-improvement with a deeper perspective of the human being. He championed the idea that each person has the potential to live an extraordinary life and honor their "higher self".
His editors weren't too keen about this drastic spiritual turn in his career at first. However, it got him millions of followers around the world.
A great teacher and communicator
For many years, Wayne Dyer was a regular guest on The Oprah Winfrey Show. She regularly aired his documentaries. Due to his tremendous publishing success outside the country, he spent a lot of time traveling, promoting his books and ideas, and giving lectures and workshops.
Later, he moved to Maui, Hawaii, from where he continued to write. To date, people have bought more than 150 million copies of his books.
Wayne Dyer possessed an extraordinary talent as a communicator of psychological concepts. The interesting thing is that he managed to do so in a way that the general public could understand the concepts and put them into practice. Thus, this is precisely the secret to his great success. That is, in his ability to communicate to a wide range of audiences. In addition, he assimilated the cognitive-behavioral concepts of psychology, the approach of Maslow. This is because he deeply admired him.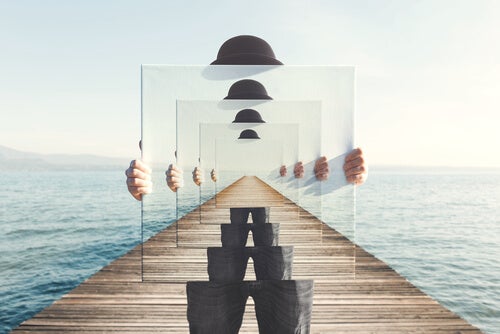 The power of Wayne Dyer's intention and Tao wisdom
Wayne Dyer deeply admired Viktor Frankl's thoughts on the meaning of life. The greatest lessons he left behind was his belief in himself, his talents, persistence, and possibilities.
Some of his more complex books are The Power of Intention and Living the Wisdom of the Tao. From positive psychology and through numerous empirical investigations, it's a fact that practices such as those in his books lead to health benefits on the body and mind and the way you relate to the world.
Finally, gratitude, optimism, compassion, respect, and the practice of mindfulness are constants in his books. Wayne Dyer passed away at the age of 75, after a long battle with leukemia.
The post Wayne Dyer, A Life Ruled by Tao Wisdom appeared first on Exploring your mind.