There are plenty of fun things you can do with your friends. In this article, you'll find some things to do, whatever the weather. Nor do you need to worry about having a lot of money to spend, as some of them are free or cost no more than the price of a coffee.
Indeed, in this article, you'll find some of the best ideas that'll ensure you never get bored with your friends.
20 fun things you can do with your friends
You can do these 20 things on any day of the week and at any time of the year. In fact, whether you're looking to take up some old hobbies, try new things, or just hang out at home, here are 20 fun things to do with your friends.
1. Make an escape room
This activity has been in fashion for a few years, and with good reason. It's not just about escaping from a room. In fact, it requires great mental ability, teamwork, and speed. Indeed, the teamwork required to get out of an escape room is immense.
If you prefer not to leave the house, there are also online escape rooms. Several of you can enter together. Furthermore, many are free.
2. Play sports
After being in lockdown for so long, you might want to stretch your legs. Whether you go to the gym together or exercise outside, there are many ways to have fun while getting in shape at the same time.
3. Movie nights
Watching a movie with a hot drink – or something cool if it's summer – is always a good idea, even though it's not a particularly adrenaline-charged activity. You can even watch online if you need to.
4. Play board games
Some people love these. Indeed, there are some real gems to be found in the world of board games. Whether you're a fan of the classic Ludo or if you like to try some of the more obscure games, they're always fun to play with friends.
5. Paintball or airsoft
On the other hand, if you want a shot of adrenaline, or even to settle a few scores, these two options can be really exciting.
Paintball consists of shooting paintballs at each other in competition-like games, while airsoft uses small plastic balls as ammunition.
6. Have a picnic
This is one of the cheapest and most fun things you can do. In fact, if you want to enjoy nature, but not move too much, sitting on the ground to eat is a really relaxing option.
7. Free cultural activities
Most cities offer free cinema, theater, museums, and much more. As a matter of fact, you can attend events throughout the year without paying a single cent. You may just have to look a little harder to find them.
8. Play video games
Currently, there are video games for all ages, tastes, and abilities. For example, there are social video games that include dances, songs, competitions, and even fantasy adventures. Playing them online is also an option.
9. Take a stroll
Walking is always a fun thing to do. If you run out of ideas, don't feel like doing intense exercise, or just don't know where to go, call your friends and just let your feet do the walking.
10. Go on a trip
If you have the opportunity to enjoy a trip together, this can be great fun. Furthermore, discovering new places and spending time together can greatly enrich your relationships.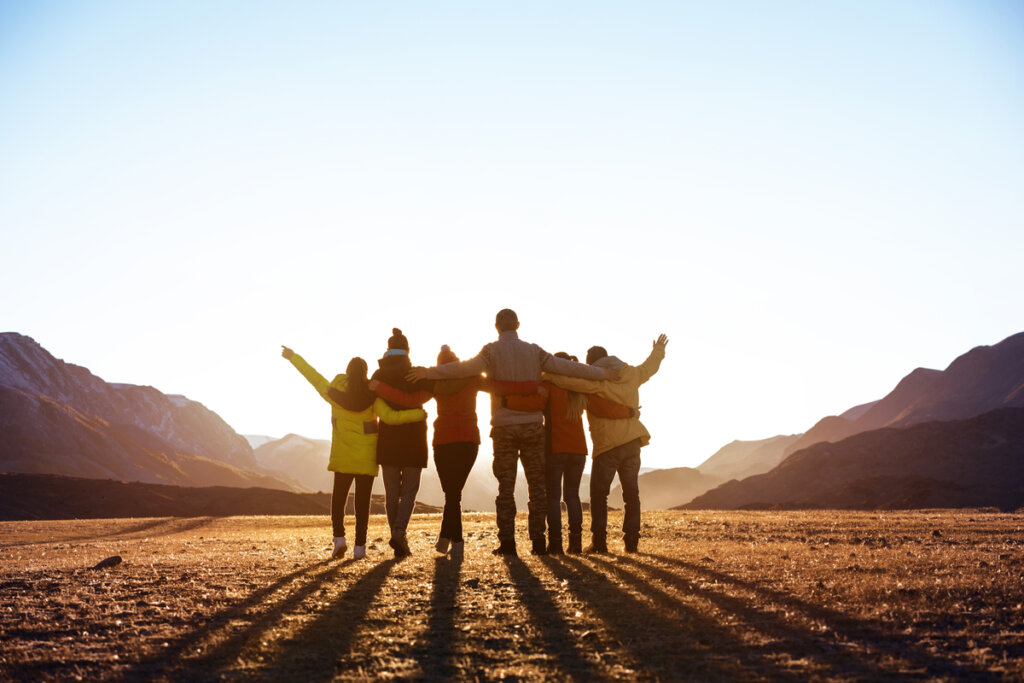 11. Have a potluck dinner
If you don't feel like going out or you just don't want to spend a lot of money but you still want to enjoy the social benefits of eating together, one good option is to have a potluck dinner. This means that each of you cooks something different and you all eat it together somewhere. In addition to enjoying different flavors, you'll have an opportunity both to show off your culinary skills and enjoy a really good meal.
12. Be a tourist in your own city
It's often the case that, on a tourist level, you tend to know other cities better than your own. For this reason, you should check the main tourist attractions in your area and go with your friends. There'll always be something of interest nearby.
13. Volunteering
If you don't know what to do with your time, why not dedicate it to others? There are many ways to help others: social works, events, animal shelters, etc. Who knows? You might even fall in love with activism.
14. Enjoy nature
Nature always offers fun things to do with friends. Whether you visit it to enjoy the peacefulness or to take part in outdoor activities. From hiking to extreme sports, getting out of the city always proves to be a break. Of course, always remember to respect the environment and leave everything as you found it.
15. Go to the pool
Although it's mainly associated with the heat of the summer the pool can be fun at any time. Spas are also a good way of getting wet without having to wait for the summer season.
16. Leisure parks for adults
Have you ever fantasized about going back to the ball pits of your childhood? Don't worry, you're not the only one, because, at long last, this leisure activity has been adapted for adults. Indeed, you no longer have to leave your inner child behind when you have fun.
17. Dinners with a show
If you want to go out to eat and see a show but find yourself in the position of having to choose between one or the other, you can do both at once. Because there are many restaurants that put on shows. Furthermore, they can be pretty wide-ranging, from concerts to interactive murder mysteries where you have to find out who the culprit is.
18. Make crafts
Do you remember all those crafts that you've saved on your social networks to take up one day? Maybe it's time to gather your friends together and dust off that list. Who knows? You could be the new up-and-coming artisans in your area.
19. Karaoke
Music is a great way of losing your inhibitions with your friends. Karaoke is pure fun. Vocal ability is irrelevant, and you can unleash your most uninhibited self. In addition, you release a lot of tension when you sing at the top of your voice.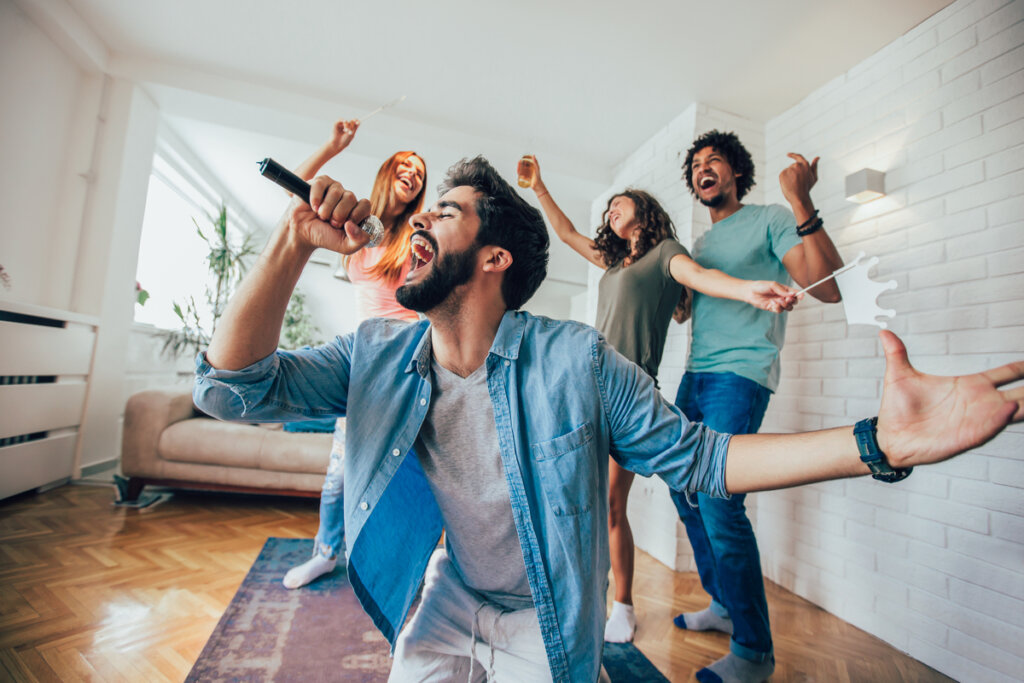 20. Time Capsule
Do you have a group of close friends, that are almost like your siblings? If so, you can do something that captures your friendship. Make a time capsule. In a box, each one of you puts some kind of proof of your valuable friendship, like a photograph or a handwritten letter. Then, after a few years, you can open it and have an afternoon of reminiscing together.
https://lamenteesmaravillosa.com/planes-divertidos-hacer-amigos/
The post 20 Fun Things You Can Do With Your Friends appeared first on Exploring your mind.