Love in the app era has a bad reputation, as it's associated with certain risks. In fact, experts say that the bonds forged are tenuous, ghosting abounds, you can't trust anyone, and that most people are only looking for sex. That might be true. However, the truth is that falling in love from a distance is now more common than not. Furthermore, online relationships sometimes even work out and can be well worth the effort.
Ways for people to meet have completely changed over recent years. In fact, you could probably say that it's now easier to go to an online dating site or app than to go out into the real world and socialize. Furthermore, in this pandemic, it's more useful than ever to turn to the virtual world.
You can't really deny that nothing could be easier and more convenient than signing up on an app, looking at some profiles, and waiting for a match to appear. What happens from that moment on is a bit of a lottery. However, it's true that, in the transition from the virtual to the real world, you can make as many marvelous discoveries as you can disappointing ones.
Falling in love online, an everyday occurrence
What would Jane Austen think if she knew that, two hundred years after her novels were published, Elizabeth Bennett would no longer need to attend a social event to meet her Mr. Darcy? All she'd have had to do is sign up on Tinder, OkCupid, or Badoo. In fact, nobody has to even leave their house these days.
This can be both an advantage and a disadvantage at the same time. The disadvantages are well-known. For example, after days or weeks of talking to someone, you may feel attracted to them. However, that could all go down the drain when you actually meet them in person. Because, in reality, you need far more than just physical attraction and some feelings of complicity that you might've built online.
On some occasions, certain little things could immediately tell you they're not the person for you. However, at other times, you might fall in love from a distance, then meet in person and know straight away that they're "the one".
Psychology has been interested in this for decades and has discovered the following:
Truth and lies in online relationships
Reality seems simpler in the online world. People are like remote and undiscovered islands trying to connect with each other. Some act like pirates. They have bad intentions and tell lies. On the other hand, there are genuine people who reveal their true selves openly and honestly.
A study by Drs. K McKenna, Amie. S. Green, and M. Gleason confirm the fact that many relationships start online and dating apps can be successful. In fact, in some cases, people are better at revealing their personalities in these online scenarios than in real life.
Online relationships are as successful as others
Perhaps your parents met at a party, at university, or in a café. On the other hand, maybe you met your partner via a dating app. However, this doesn't mean that your relationship is any less sincere or successful than those of previous generations.
A study conducted at the University of Geneva in 2018 confirms this fact. Experts followed the cases of 3,248 couples who met online. In the majority of these cases, their relationships were successful. This confirms the fact that not only can you find love online, but, furthermore, that stable, enriching, and happy relationships can stem from online contact.
At the same time, Gina Potarcque, who started this study, said that couples who met through an app tend to be more interested in moving in together.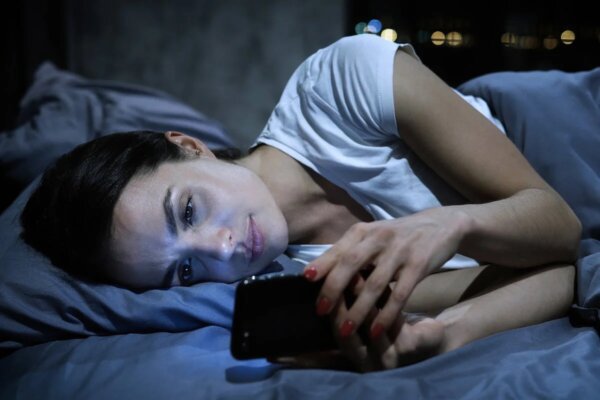 Falling in love online is the future
Yes, you'll continue meeting amazing people at parties, universities, the subway, and in the most unexpected places. However, falling in love online is going to become increasingly common. This is because:
It saves time, it's easy, and it allows you to be more selective. One advantage of using apps or even Facebook groups is that you meet like-minded people, as it's always helpful to start with shared interests.
Online technology offers a faster, more direct everyday kind of connection. You constantly interact with each other via an emotional bond you've gradually constructed with complicity, sincerity, and intimacy.
However, as you know, it's important to be prudent and cautious. There's always the risk that the person you see on the screen is a fraud. But people have always told lies.
Love will always find a way in the end!
The post Online Relationships, the Way of the Future appeared first on Exploring your mind.